Our goal is to help you as our client to find your dreamhome, whether it is for investment, rental purpose, holiday home or a permanent home as retired. The number of countries where we provide properties are constantly increasing. Don´t hesitate to ask us for a specific country or place, and hopefully we can find it for you.
Vivi Furu, founder and owner of Europahjem.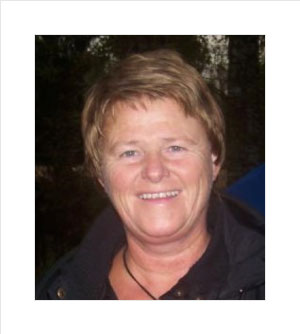 Europahjem was founded in 2013.
I have now lived in Spain almost 9 years all in all, in different periods and different places; Fuengirola, Torrevieja and the last six years partly in Javea on the Costa Blanca north, and partly in Norway. In the beginning I wanted more people to know about beautiful Javea, which is a rather unknown place for many Scandinavians. And very beautiful.
But, the choice of properties was constantly increasing, and now we can offer properties in many parts of Spain, and also in Italy, Turkey, France, Usa, Panama, Brazil and more
My intention is to focus on you as a customer. I follow up in a personal way, and I find it very important both for the client and for us that we can communicate in our own language, because often there are many words that can be misunderstood.
The closing of a sale however, is fully in the experienced Estate Agents hands. It is important to know that it will not be any more expensive to use Europahjem as a property provider. The price on the property remains the same with or without our help.
Europahjem is very happy to to offer agents in different countries, and they all speak several languages, so that you as a client have the possibility to be followed up in your own language. I speak the Scandinavian languages Norwegian, Swedish and Danish as well as English and Spanish. Also I understand German and some French.
Our agents:
Genevieve
My name is Genevieve B. Johannessen, I am French though I spent many years of my life in Norway. I have worked for very large American companies , a French bank and two Norwegian companies. My last job in Norway was at the American Chamber of Commerce. I thereafter chose to leave Norway to "sail the seven seas". I have lived in various countries and amongst others, England, on the French Riviera and Malta. I have traveled extensively throughout the whole of Europe, Scandinavia, the entire Mediterranean area, The USA, the South Pacific, Australia, and the Indian Ocean. I am perfectly trilingual in French, English and Norwegian. I also understand well Swedish, Danish and some Spanish.
Hannah
Grethe
Marjo